Securing your business today for tomorrow is an important way to manage your enterprise. One way or another, you will have to acknowledge that anything you own may sooner or later become the subject of vandalization. That is why people want to ensure that their assets are always protected and there is not a thing to worry about. Today, we explore some of the most important aspects of protecting your real estate where your restaurant business is placed. There are many security tips to consider, and some will naturally be better and more reasonable than others while the rest might prove a little too specific, but are still a good idea.
1. Protect Your Intellectual Property First
One thing that people sort of tend to forget that running a good restaurant business is not just the physical work and dedication of cooks. There is also the intellectual property to explore and consider, and you need to make sure that you have patented your name to avoid unpleasant situations later on.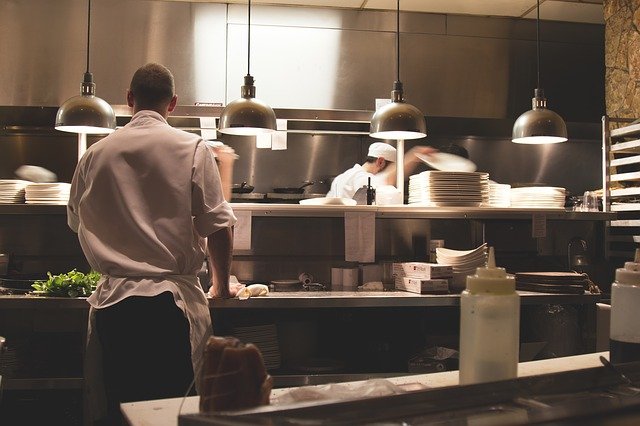 Purchasing a pattern doesn't cost too much at all, and you will even see that some jurisdictions allow you to run a business by simply registering your company and checking if a trading name is available.
2. Play with Fire but Be Prepared
Evidently, a lot of cooking is going to happen in your kitchen and that is precisely why you should always acknowledge some of the potential risks. That is why you need to have all safety precautions all put in place. The best way to do that is to follow all city/government-issued safety standards, such as fire security and others. Sprinklers should be installed and follow kitchen protocols. Your employees should be trained in the event that there is a fire in the restaurant and while your priority should be putting out the fire as quickly as possible so as to avoid damage to property, it's even more important that you make sure to get everyone out safely.
3. Securing Your Kitchen from Burglary
Naturally, another aspect of the experience is to make sure that your kitchen is protected against burglaries. Many kitchens are usually located at the back of a property with direct access to the back alleys, which is not bad at all, but those backdoors are also entry points into your kitchen. You may want to look into reliable commercial security systems that will help you always keep your property safe. There are all sorts of such systems, but we recommend those that are a little more advanced. They usually have all their wirework hidden so that burglars cannot cut the cables and have a field day at your kitchen. It's important to understand how kitchens can be secured from third parties, and not least, you need to control who access your kitchen.
4. Ensure Food Control and Quality
The next bit of advice is quite intuitive. What it has to do with is the fact that you must be very careful as to whom you let in your kitchen and under what circumstances. That has to do directly with how reliable the food quality is and whether you can ensure that everything is on par with health standards. A security system is certainly something that will help you protect against third parties entering your property illegally, but the real undoing may come from inside. That is why you should have very strict protocols about food qualities, such as:
Always check the expiration dates of all your products
Don't necessarily buy expensive, but always buy quality products
Make sure you taste every ingredient before you are using it
Throw away products you suspect are bad quality
These tips are not difficult to follow, but sometimes kitchens may forget that they have an obligation to their customers. The best ones though would not hesitate to stick to each and every one of them so as to ensure that you are on track and doing what you can to show the world how a great kitchen is run.
5. Make Sure the Flooring Isn't Slippery
With so much hot food and drinks around, you want to be absolutely sure that your flooring isn't slippery. This way you can help your employees always stay safe, healthy, and protected. It's indeed a minor thing to check out but one that is absolutely important if you are to make sure that your kitchen is a safe working space. Slipper floors are bad for your kitchen as they would result in some great calamity sooner or later.